Article: 70 years of history of Pons Quintana
70 years of history of Pons Quintana
The Spanish footwear brand with artisanal value that you have to have on your radar.
Comfort is a basic element of all the models that represent the trends of each season: colors, flowers, maxi buckles and platforms so you can find everything in a single brand.
Menorca, its light, its history and its colors, with which we easily imagine a postcard of the Mediterranean, are the source of inspiration for Pons Quintana , the Spanish footwear brand founded in 1953 that meets and celebrates its 70 years of history. Its CEO, Magda Pons-Quintana Palliser: "The island offers us the entire palette of colors throughout the year which is reflected in the flowers that we make in leather down to the smallest detail, in the bright colors of spring and its light; the earthy colors of summer, the intensities of the blue of the sea and the sky; the metallic colors of the starry nights... The more than 100 people who make up our team in Menorca put all their effort into ensuring that a little piece of Menorca can be seen in each pair... But the most important thing is the value of the hands that make them possible, and that not only transmit that essence, but also decades of experience and art.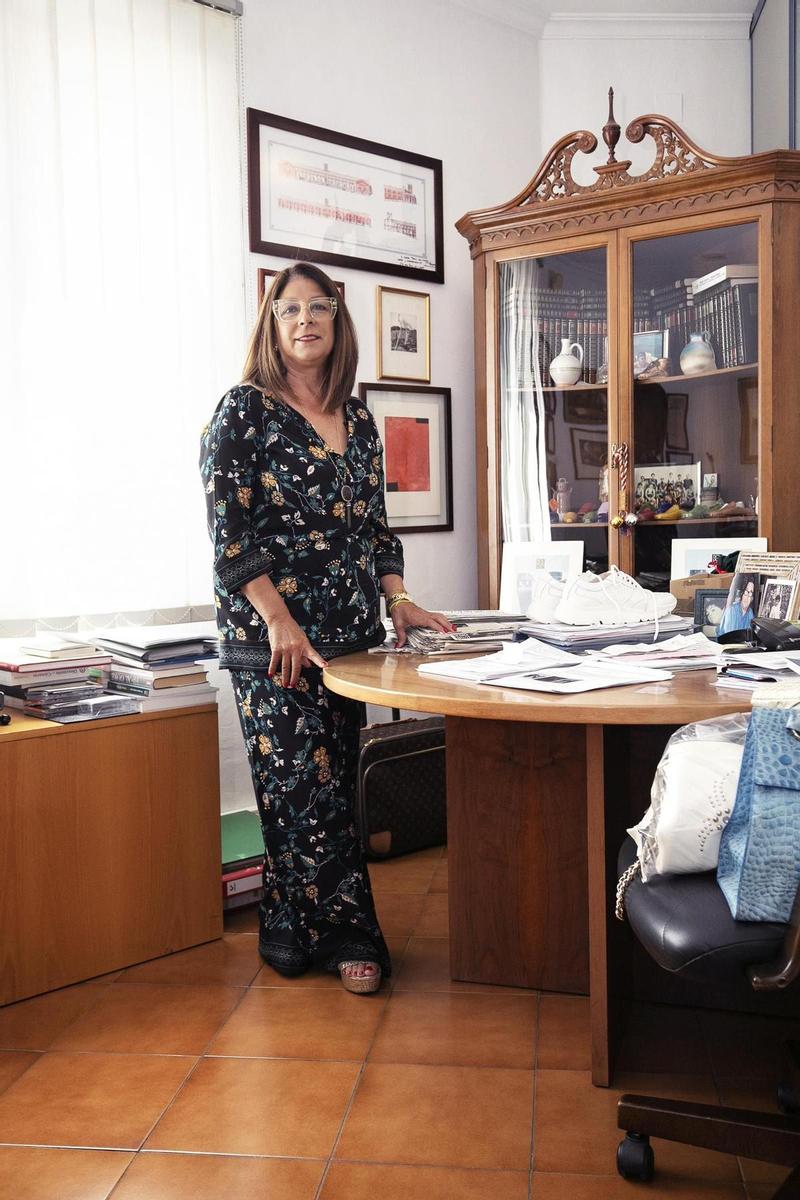 Its artisanal value is one of its hallmarks that, together with the guarantee of quality and design , form the perfect enclave to be a signature that lasts in our closets: "In all our models we try to put the best of ourselves, an experience and know-how that cannot be achieved without a lot of testing, without a lot of craftsmanship behind it. Communicating this artisanal value in a world where communication is so complicated is an important task and reaching new customers is very complicated, but it is also evident that our customers highly value this quality and craftsmanship, buying from us every season."
Its craftsmanship keeps traditional culture alive, linking past and present. The braiding is present in the spring-summer collections and it is still done by hand using the traditional technique: "Today the value of craftsmanship and ancient know-how is returning. We have never left it and our clients, with good judgment, have always valued it. People don't imagine how laborious it is to make each pair by hand and the technique and experience it takes to achieve it; "Each pair is unique and inimitable , so you get truly exclusive pieces, people who understand it obviously value it and are willing to pay for it, like for pieces of art."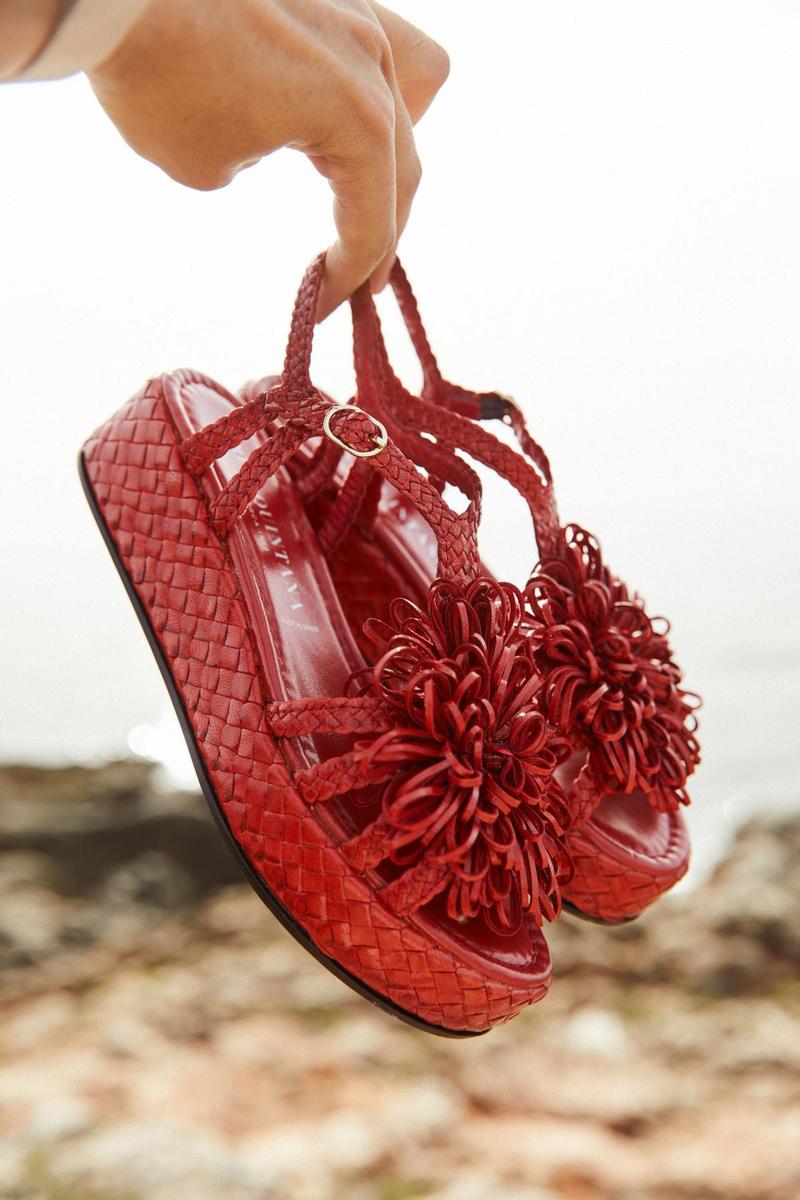 Its consumers can see themselves reflected in the modern and active woman who wants to be fashionable, without giving up comfort: " Comfort is a basic element of our models. We are not talking about impossible heels, and pieces that only stand out for their beauty, but in addition to this, they are shoes to add style to your everyday life, to put on in the morning and arrive comfortably, without exhausting yourself in the afternoon, without lose style at no time".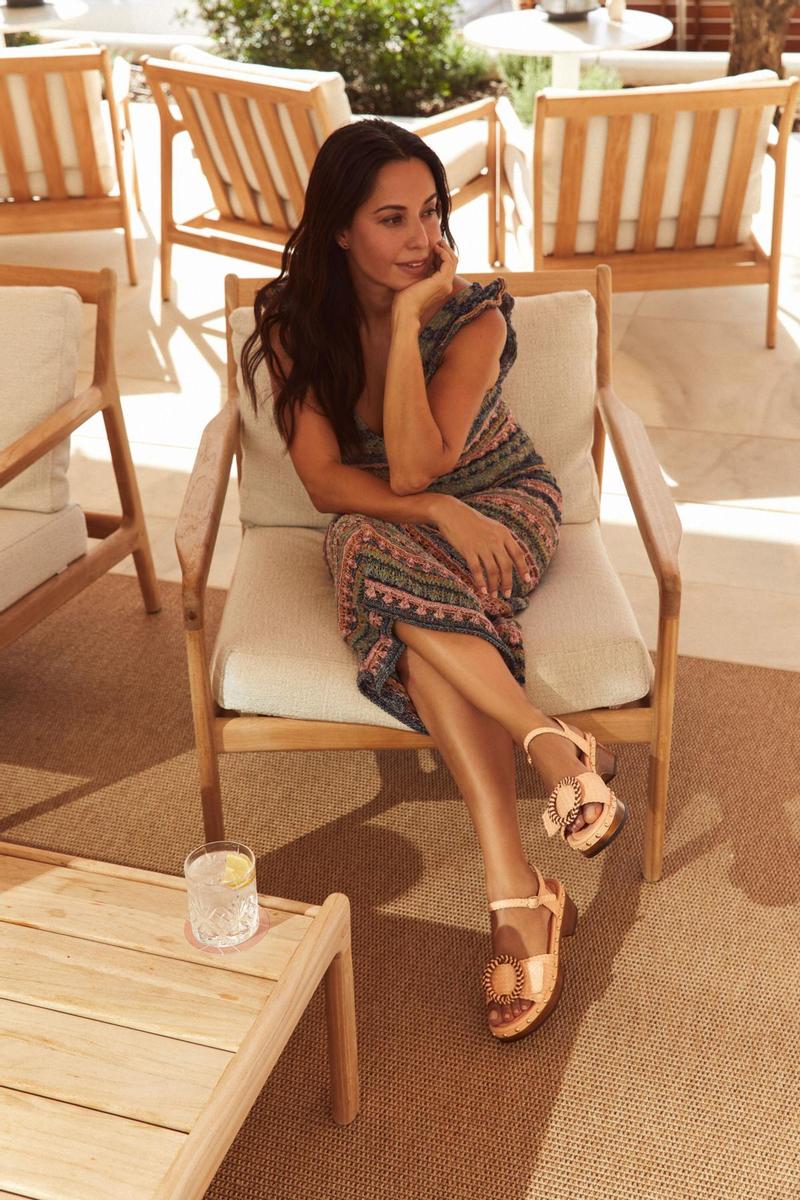 If we look to the future, the objectives are clear: "In recent times, long-term plans have changed so much from one day to the next that the truth is that it is difficult to consider what conditions the market will have in 6 months, so talking about the long term is complicated, focusing more on our collections of bags that are little by little taking on greater prominence and that are essential for a total look with a lot of class; We will continue our path through expansion in direct online sales, deepening our traditional markets in the European Union at a multi-brand level, and continuing to open international markets in which we know that our product is well received, from the United States to China, passing through less remote areas, but in which we continue to have a path to develop the brand, such as in the United Kingdom or in northern European countries.
"slippers for children and other dreams"
"He who knows how to work and make an effort always ends up triumphing and that, after all, we all end up being what we imagine, what we believe to be, what we strive to be with all our power of se...
Read more